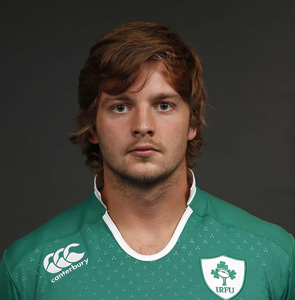 Iain Henderson
Ireland had a difficult afternoon at the Aviva Stadium on Saturday, looking off the pace for the first half, and then although playing better in the second half, not managing to trouble the scorer. It was pretty flat really, coming after a less than impressive performance against Scotland. There's plenty of reasons behind it, there's a lot of tinkering going on, players out of position, and it wasn't quite our A team. But still, you'd fancy we'd be able to get home win over Wales. Not the greatest send off for Paul O'Connell, the last time Ireland's legend of the game gets to pull on the green jersey at home.
We don't seem to have what they call a fetcher, and I thought Peter O'Mahoney had a quiet game by his standards – Jordi Murphy made double the amount of tackles he did, and half as many again carries.
We made mistakes, weren't accurate enough, and seem to lack muscle. There were a few bright spots – pretty hard to leave out Ian Henderson after a performance like that, and Dave Kearney was very impressive, majestic under the high ball. Time to stop fecking around a bit and start putting our A team out, and get the combinations working again. Tupiric was very impressive for Wales, they ground out the victory, with a clearly superior forward based game. But they too are going to need to carry on picking up their game because they are going to face far sterner attacks.
Scotland did much much better against Italy, and 14 man Samoa lost out to the Barbarians.
Scotland 48 - 7 Italy
Barbarians 27 - 24 Samoa
Ireland 10 - 16 Wales