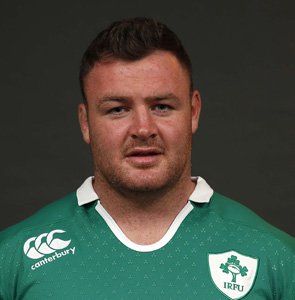 Dave Kilcoyne
Ireland had a real battle on their hands on Saturday, the Scots were way better prepared than the Welsh the week before,. They gave us a good work out, and it's obvious a few of our systems are not quite there. Tackling for instance, was barely there at times – the Scots just waltzing through us for one of their tries. I think we weren't defending aggressively enough, the Scots ball retention was good, our loose trio didn't have a lot of joy at the breakdown, and we just seemed to lack a bit of muscle. Then in attack, we were trying to throw the ball around too much, instead of waiting for the gaps to come. But we won, that's what counts. Dave Kilcoyne was very handy in the loose, and Luke Fitzgerald had some good touches.
Normal service was at Eden Park, as the All Blacks hammered the Wallabies. Quade Cooper is not really what he was anymore, and his yellow card opened up the flood gates. But Australia have proved, on their day, they can beat anyone. Fair play to Ritchie McCaw for becoming the most capped international ever.
The Boks also got back to what they can be like, with their first win of the year. Pat Lambie pulled the strings like the little master he is, took all his points, and gave his World Cup chances a major boost. Glen Jackson was hard but fair at the breakdown, and that meant the Pumas struggled for turnovers and retention.
Didn't see the England match, but good start for them.
Argentina 12 - 26 South Africa
England 19 - 14 France
Ireland 28 - 22 Scotland
New Zealand 41 - 13 Australia