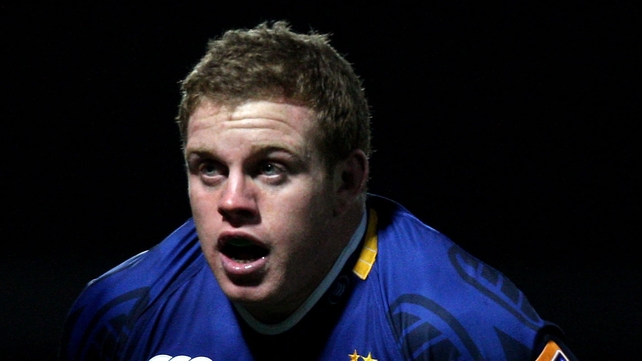 Sean Cronin (picture http://bit.ly/1FMa6e8)
I'd be lying if I said I watched much rugby this weekend, I was in France for most of It! So I got to enjoy the matches a bit on Twitter instead.
The Leinster match – lads your ears would have been have burning. I tuned in when we'd just retaken the lead. The mood was not cheerful, and despite a bonus point win, the mood didn't improve. 'Papering over the cracks' etc. It didn't sound like a classic, but the 5 points are handy, and let's face it, having players yanked in and out of the team for national duty, alongside a normal injury list, isn't going to make for the most fluid watching experience is it? Ryan Gopperth, Fitzgerald and Cronin each got a try.
The Ulster tweets were about resilience, hanging on. A few red faces about the cards though.
And there was a fair bit of dejection from the Munster folk as well, the comeback was great, it was the downfall first that was hard to take.
Connacht rounded off the weekend with a win over the Dragons, helped a lot by a red card for the Welshmen after 15 minutes.
3 out of the top 4 are Irish (for now), and Connacht are 6th – not too shabby…
Feb 22, 2015 Dragons 25 - 30 Connacht
Feb 21, 2015 Scarlets 25 - 25 Munster
Glasgow 19 - 16 Ospreys
Feb 20, 2015 Benetton Treviso 40 - 24 Cardiff Blues
Edinburgh 17 - 20 Ulster
Leinster 29 - 8 Zebre