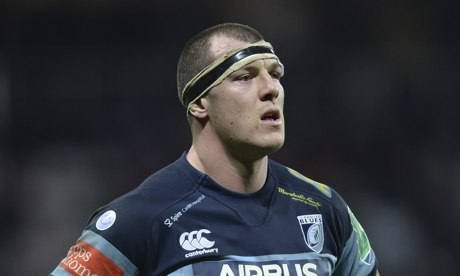 (picture http://bit.ly/1lXzBB1)
Munster will be in Italy on Friday, which should be an opportunity to get their show on the road. They had bad news this week, with Tyler Bleyendaal having to undergo neck surgery, to decide whether he'll ever be able to play again. It's an area Munster badly need some class. Ian Keatley is a game, hard-working player, but he's a good Pro 12 player and no more. With O'Gara, they had a world class player, and without someone of his class pulling the strings, it's hard to see Munster breaking through again. I'd as start, be really backing JJ Hanrahan to see what comes of that, Keatley has had his chances. Robin Copeland (now he has a passport!) should make an impact. Munster have lost their two last away games to Treviso ( I find that hard to believe) but I'd say they be fairly focused this week! They haven't lost their two opening fixtures since 04/05. Persisting with Keatley and Williams though – what are you at lads?
Leinster have the trip of Scarlets to contend with. They have Heaslip and Toner back in contention, I'd love to see Ruddock in too, and new boy Kane Douglas ASAP to give us a bit of grunt. Hopefully they'll have sorted out a new midfield, worked on their defence, and attack, and the scrum. Just a bit of tweaking then. With a good home crowd, I'm expecting them to just about get the job done.
Connacht should give Edinburgh a good game, Robbie Henshaw is back, but when are we going to see this hot New Zealand talent?
Ulster have Zebre at home, Rory Best at hooker, have picked a strong experienced team, looks like 5 points all the way.
The biggest clash of the weekend is in New Zealand, where the Springboks, smarting from a last gasp loss in Australia, will be dying to register an all too infrequent victory against the All Blacks. The bookies and the South African press have written them off, and with Handre Pollard at fly half, they haven't exactly enhanced their chances. Jean de Villiers hits the ton up, they have a really strong side, not exactly clicking, but desperation could be just the thing to pull those strings in the right way. The All Blacks have lost Messam and Whitleock to injury, and have Cruden back. I'm expecting off the scale physicality, with the precision of the All Blacks seen them home by 8-10 points.
Finally, the Wobblies head over to Argentina, hoping like anything they aren't going to be the first of the big three to trip up to the Pumas. However, my monies on the Argentinians, the want this so so badly, and Australia just haven't really shown any form this year.
Rugby Championship
Saturday , September 13
New Zealand vs South Africa 08:35
Australia vs Argentina 11:05
Guinness PRO12
Friday , September 12
Benetton Treviso vs Munster 19:00
Newport Gwent D'gons vs Ospreys 19:35
Ulster vs Zebre 19:35
Edinburgh vs Connacht 19:35
Saturday , September 13
Leinster vs Scarlets 14:40
Sunday , September 14
Cardiff Blues vs Glasgow 16:00