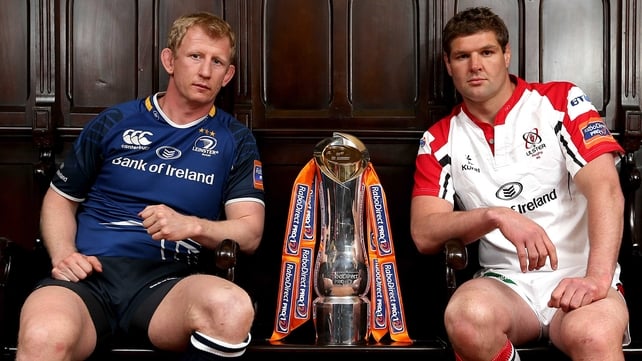 ( picture http://bit.ly/1p3BYiP)
Munster's season closed up on Friday night with a hard fought loss in Glasgow. It was an eye wateringly physical match, where defense was king. Both sides really struggled to make line breaks - it was kitchen sink stuff for 80 minutes. Munster's disallowed try was a pivotal point in the match – you could have seen them kicking on from there, but it was Glasgow who got stronger as the match wore on. The Fijian substitutes of Nakarawa and Matawalu made a big difference for Glasgow, Munster just didn't have the quality to bring on and up their intensity. The result leaves Munster with nothing to show for the season, and potentially a tricky year next year – a new untested coach, and a few players leaving. If they could pick up where they left after the Toulon match however, things good be very bright indeed though. And Glasgow have been the form team last year and this, and look to be favourites for the final.
However Munster might feel about luck, decisions etc, Ulster must feel even unluckier, the cards never seem to fall their way. Leading up until the 60th minute 9-0, only to lose it 13-12. Leinster turned in the sleepiest sloppiest win of the season, kept in the game by a massive defensive effort. And it was the old heads that were giving away the dumb penalties too, Kearney and D'Arcy, hang your heads. Again, in a strange way, it was O'Driscoll that sparked them into life, not by his play, but the realistation when he went off that they were sending him off with a loss. How sweet for Madigan to finish the job too, time to back him and let him do his thing. It must be frustrating to bits for Ulster, they have it all, but not that extra 5% killer instinct to finish the job. Best moment was the laughter between Mullet and Cullen after the match, both retiring, a little bit of what rugby's about.
RaboDirect PRO12
Saturday , May 17
Leinster 13 - 9 Ulster
Friday , May 16
Glasgow 16 - 15 Munster