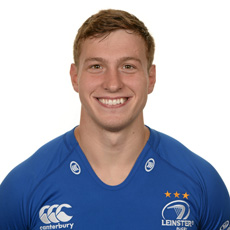 Friday night I got home looking forward to some PRO12 action. However it was like being transported back to the 50's and cathode ray TV's with nothing on, I could have tried to find a match on the 'wireless', but I couldn't be bothered. So what sounds like a good match between Munster and the Dragons, with Munster squeezing through is lost to posterity. Although, Connacht are probably quite pleased that nobody got to see their shortcomings at Edinburgh.
Saturday afternoon brought the Zebre Ulster match, which was surprisingly evenly matched, but a bitty stop start affair, which Ulster won after I lost interest and stopped watching.
Then it was Wales taking on the Wallabies. I suppose a few things became clear from this match, firstly that the Wallabies, despite all the reports, have a fairly decent side after all. They only won by four points, but they left a good few tries behind. The second is that Wales shouldn't be surprised that they aren't beating the SH teams if they going to bring 40% intensity for most of the match. Warburton, Faletau and Lydiate were nowhere to be seen and the Aussies won the physical contests by a country mile. Also Falau is probably the best attacking full back in the world, so why Phillips kept on sending him uncontested presents is a mystery, as is why Wales didn't kick the ball out more and keep the game more structured, And their lineout was a shambles.
Finally, Leinster kicked some arse in Dublin with a good win over the Scarlets. They didn't have it all their own way, and there are still issues with Leinster's defense that need to be fixed. But we have a proper scrum now, even with our second choice front row(and first and second choice is getting blurred now), winning penalty tries and everything, and the running game is coming back. Zane Kirchner is a superb addition to the team, a poised work horse. Lote Tequirir is not in the same league. Brendan Macken is playing well, it's all starting to come together. For the Scarlets, Shingler must fancy his chances of a recall, and Gareth Davies is a pretty potent scrumhalf.
RaboDirect PRO12
Ospreys 16 - 28 Glasgow
Newport Gwent D'gons 14 - 18 Munster
Edinburgh 43 - 10 Connacht
Zebre 11 - 19 Ulster
Leinster 36 - 19 Scarlets
Benetton Treviso 26 - 26 Cardiff Blues