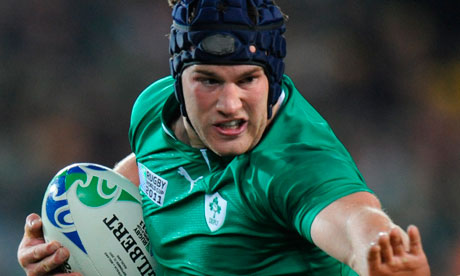 Well, I really hope this 6 Nations weekend lives up the last in terms of excitement!
Italy travel to Murrayfield, cock a hoop after wringing the cockerels neck last weekend. And they'll be hugely encouraged by Scotland's piss poor showing against England. What is going on there? They have a massive, man eating pack, and some more than decent backs, with Hogg, Maitland and Visser all fine individual players. They've been on the journey to becoming a decent team forever now, and don't seem any nearer to the destination. Having said all that, I'm still going with Scotland, because I'm pretty sure even Italy don't know how they beat France, and their chances of replicating that performance are pretty slim.
France v Wales should be fanbloodytastic to watch! Both hurting from a defeat, and the French with the uneviable task of facing their fans in the Stade de France. Who'd be a French fan? The team that puts the under into performance! They should be kicking EVERBODIES arse, instead of losing to Italy. Fortunately for them, Wales are a team cut adrift at the moment, going where the wind takes them. They're on an 8 game losing streak, and I can't see why France aren't going to get a scrap of self respect back by winning this weekend.
Finally, On Sunday, it's the BIG one! If there's going to be a grand slam this year, one of those teams is playing on Sunday. Ireland scored some impressive tries last week, but their defense was awesome too. In the log of tackles made by all the players in the three matches last weekend, the top five positions were taken by Irish players, with Sean O'Brien in top spot.. They'll need to bring that defense this weekend. England are quietly going about their business – not too flashy, but solid in every department, and a kicker who can take the points. Our pack is going to struggle, and if Mike Ross or O'Driscoll gets injured, that could be us. I think if we could bring the passion to beat Wales, well passion and commitment won't be in short supply this weekend, so Ireland, but only just!
RBS Six Nations
Saturday , February 9
Scotland vs Italy 14:30
France vs Wales 17:00
Sunday , February 10
Ireland vs England 15:00