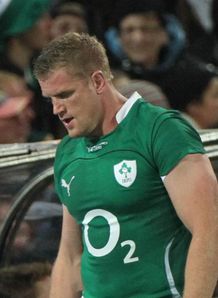 There was a complete reversal of form this weekend, as Scotland and Italy swopped chumps and champs crowns. This is the Italy again we know and love and despair of, and this is the kind of performance I for one have been hoping to see from Scotland. A Scottish try is a rare thing these days, you have to be real anorak to know the match and the scorer of their last try. Then they only go and score 4! And arguably they left one or two behind. Scots with their tales up again.
A team on a hot streak for the wooden spoon is France. They were abject last weekend in Rome, they were worse this weekend in Paris. I hope they keep this form going for Dublin! Wales were more determined, if only marginally more skilled. The French crowd booed, the coaches winced, and the viewers at home fell asleep or tuned out. But, a good result for Wales, killing their 8 game losing run.
It was all set up for a thriller in Dublin, which you felt was on the cards, despite the poor weather forecast. Thrills were pretty thin on the ground at the Aviva stadium, as England played smart no nonsense rugby, kicked a few penalties, and watched as Ireland fumbled and imploded. Ireland looked tired , and shipped injuries at an alarming rate. This championship is really opening up for England. In theory we have two of our biggest games out the way, and are still in contention. Just have to suck it up and get back in the groove!
RBS Six Nations
Saturday , February 9
Scotland 34 - 10 Italy
France 6 - 16 Wales
Sunday , February 10
Ireland 6 - 12 England