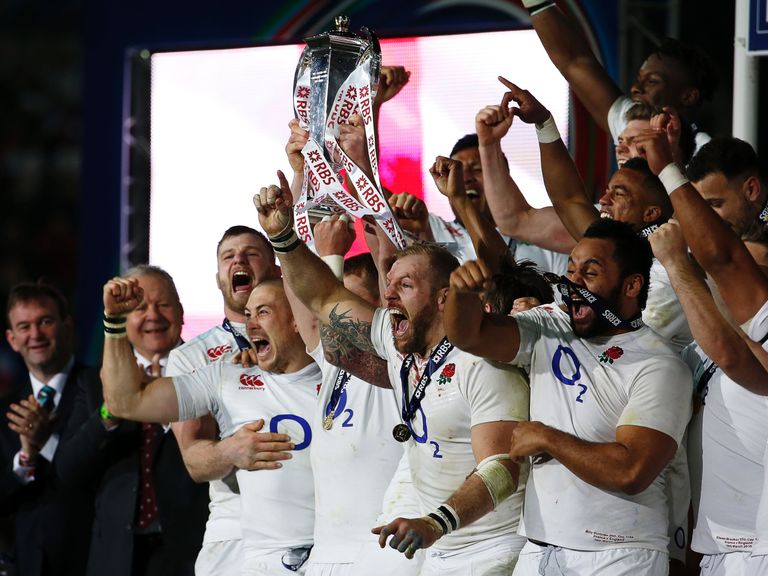 (Picture bit.ly/1UuLfD7)
The final day of the six nations tournament went according to plan - well my plan anyway. First up was a ragged Italian side, leaking tries all over the place to Wales, and conceding their biggest loss ever to the Welshmen. It's been a woeful tournament for the Italians, winless, and big losses. But they are missing a rake of players, and it's not they were over resourced in the first place. Let's hope they do sign Connor O'Shea as their new coach and start to turn it around. Wales for their part helped ease the pain slightly after their loss to England last weekend with a dominant display.
Ireland also finished with a bang, putting away a game Scotland side, and claiming the spot everyone really wanted, third. It was a high tempo match, tries from both sides, and it was Scotland's yellow cards that really cost them in the end. Sexton played his best game of the tournament, CJ Stander continues to excel, and Heaslip is a workhorse that just keeps going.
Finally, England achieved their first grand slam for thirteen years, overcoming France in a hugely physical match in Paris. The French gave their fans what they look for, with silky handling skills, and jinking running lines, but again it was indiscipline that took the match away from them. England were as solid as rock, huge physical men who bashed their way up the field, with fast attacking backs doing then bit as required. They were really the only team in the tournament, and they got just reward for their efforts.
In the Pro 12, Leinster couldn't seem to get going in Glasgow, and came out the wrong side of an exhausting eye wateringly physical match. I'd like to see a bit of standardisation on pitches though – when does a sand pit become a rugby pitch, and vice versa?
Munster meanwhile came to grief in Cardiff, so in terms of the provinces it's just as well Ireland did the business against Scotland.
Saturday, March 19
Wales 67 - 14 Italy
Ireland 35 - 25 Scotland
France 21 - 31 England
Friday, March 18
Cardiff Blues 37 - 28 Munster
Glasgow Warriors 12 - 6 Leinster