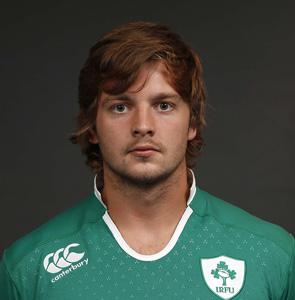 Iain Henderson - needed
Match 2 seems a bit early for it all to come to tears for Ireland in this years 6 Nations – but that's what happened on Saturday against France. After dominating France in the first half, and for the first 10 minutes of the second half, we fell away in spectacular fashion, our scrum crumbled, we conceded a try and the lead, and didn't look like getting back into it after that. This match followed last week's early loss of players, and with O'Brien and Dave Kearney both off, we were running out of players and running out of energy too. I don't want to go through a gruesome autopsy of our failings right now. We're getting into the right positions, but can't take our opportunities – we are missing Paul O'Connell, and could really do with Ian Henderson back. It could be a long Championship. And just to cheer you up even more, both the ladies and the U20's got hockeyed by the French.
Scotland hung in there…for a long time, then got blown away by the Welsh power. The Scots are getting better and playing better, but not getting better results. It must be very frustrating for their fans! Let's hope it doesn't all come together against Ireland! Wales, meanwhile, move forward with purpose.
Italy were right, right in the game against England right up until the 50th minute – an then they weren't. After getting over the initial shock of a testosterone powered surge from the Italians, England regrouped, and then landed telling blow after telling blow, while the hapless Italians staggered around in disarray. Could still be in for a few twists and turns, but otherwise it's shaping up to be England v Wales for the Championship.
Meanwhile, in the Pro12, it was wins for all the Irish provinces bar Munster. Connacht had a great win over the Scarlets. Munster's match was an epic battle, which the Ospreys had to win to stay in touch with the top six. I'd love to see what Munster would look with Sam Davies pulling the strings