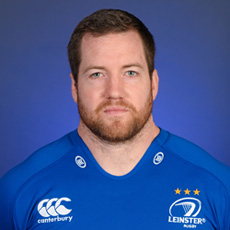 (picture http://bit.ly/1prB0MD)
So much rugby I may need to join a support group! Staring off with the little matter of the Wallabies v the All Blacks . During the anthems, the All Blacks looked cocky and relaxed, while the Wallabies look completely focused. What an awesome match, with the Wallabies giving everything, going right ahead...then ultimately failing to keep New Zealand out. Kurandrani was epic, but it's back to square one for Australia, the chaos continues. Ewen McKenzie is gone, I reckon they should fast track Michael Cheika into the job, and try and make the best of what they can before the World Cup
Munster got the weekend going for Ireland, and by the time I tuned in the first half, things weren't going right. Sale had them on the rack, and were pretty unlucky not to get a bonus point try before half time. However, a few choice words from Mr Foley at half time turned them around, they put themselves in touching distance, and with the clock gone dead, Keatley pulled the trigger with a drop goal. It was ugly, but it was a win, now they just need to work on an 80 minute performance.
Ulster were also in action later on, with an away match to the Tigers. Two things cost them the match, a yellow card, and a shambolic lineout. Franco van der Merwe has lot of work to do as the man who runs the lineout. After being outmuscled, out thought, out of the match, Ulster somehow managed to come back and get a bonus point. Their midfield is dynamite, and it's hard to see how the Irish midfield is not very soon all going to come from Ulster. But just a pity, if their line out had functioned, I'd say they had a chance of winning.
Connacht got off to a winning start, thumping La Rochelle, and scoring 7 tries in the process, including 2 for Robbie Henshaw.
Finally Leinster scraped home against Wasps at the RDA. You aren't supposed to hanging on at home! They looked flat and inaccurate in the first half, then turned it around. Heaslip stood up, as did Cronin, and Ryan and Ruddock worked their socks off. Special mention too for Michael Bent, in the background for years, out of position but stepping up to the plate. Injuries are an issue, but the continued pick and mix in the midfield is a worry. We butchered a few opportunites at the bonus point try but at least we won. Fair play to Wasps for making it a tight exciting match, the return fixture will be massive.
European Rugby Champions Cup
Sunday , October 19
Ospreys 42 - 7 Benetton
Toulouse 30 - 23 Montpellier
Toulon 28 - 18 Scarlets
Leinster 25 - 20 Wasps
Saturday , October 18
Glasgow 37 - 10 Bath
Sale Sharks 26 - 27 Munster
Saracens 30 - 23 Clermont Auvergne
Racing Metro 92 20 - 11 Northampton
Leicester 25 - 18 Ulster
Friday , October 17
Harlequins 25 - 9 Castres